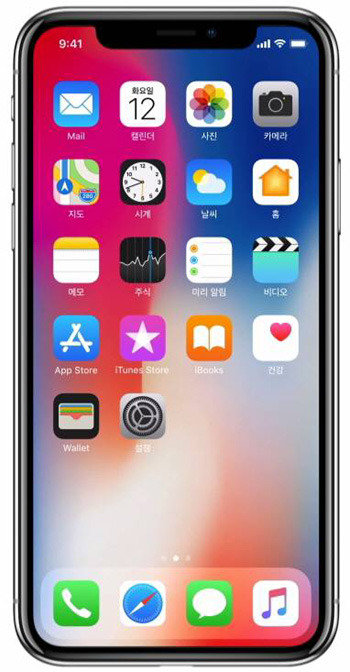 Apple is finding itself with more problems following its iPhone 8's battery swelling incidents. The company is reportedly facing an initial supply shortfall of iPhone X (picture), its 10th anniversary phone. To make matters worse, Qualcomm recently filed several patent infringement lawsuits against Apple in China.
According to multiple foreign news agencies, including a China-based Xinhuanet.com report, the first batch of 46,500 units of iPhone X were shipped out on Saturday from Xinzheng International Airport and Shanghai Pudong International Airport to the Netherlands and the United Arab Emirates. Pre-sale orders for iPhone X will start on October 28 ahead of the scheduled November 3 launch.
The first batch shipments of iPhone X are much smaller than that of its previous model. As many as 1.18 million units of iPhone 8 Plus were shipped out in first installments. Industry sources attribute delays in iPhone X shipments to problems in the component supply chain. Face recognition is one of the key functions of iPhone X. It is told that manufacturing of "dot projector," essential component to face recognition, is not proceeding as scheduled. The dot projector casts over 3,000 invisible dots on a user's face to recognize the user. There is a growing concern that this setback in production means customers may have to wait for weeks to get their hands on the handset.
Another nuisance for Apple is its legal battle against Qualcomm that has been expanded to China. It was belatedly revealed by several news outlets, including Bloomberg, that Qualcomm filed a lawsuit against Apple on September 29 in a Beijing intellectual property court, accusing it of infringing on its patents and asked the court to "ban the sale and manufacture of Apple's iPhones in China for infringing on Qualcomm's three patents." The patents reportedly cover power management and a touch-screen technology.
The legal battle between the two companies began in the United States earlier this year. It was Apple that first filed an antitrust lawsuit against Qualcomm, claiming that "the chip maker abused its position as the largest supplier of chips in phones." After Apple refused to pay patent fee to Qualcomm saying, "Qualcomm charges too much for its patents," the chipmaker hit back with a lawsuit.
Sung-Gyu Kim sunggyu@donga.com