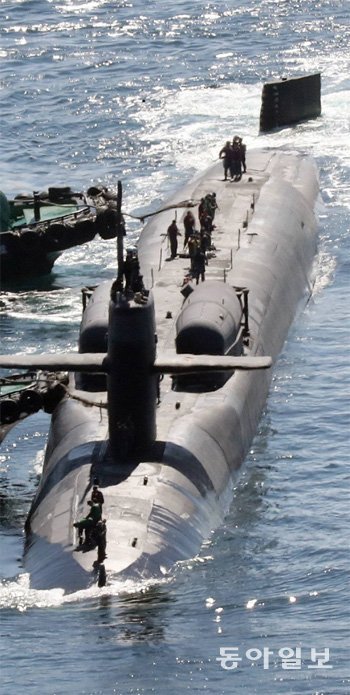 The White House has expressed its concerns over North Korea as saying "The North is developing a pretty good nuclear re-entry vehicle" and hinted at the possibility to adopt a military option if the reclusive regime advances its nuclear and weapon capabilities beyond today's level and diplomacy fails to work. In the meantime, U.S. President Donald Trump said, "We have missiles that can knock out a missile in the air 97% of the time, and if you send two of them, it's going to get knocked out."
White House Chief of Staff John Kelly said Thursday (local time) at his first media briefing since the appointment that the North has "developed a pretty good ICBM missile capability and is developing a pretty good nuclear re-entry vehicle." It was an unprecedented event that a U.S. high-ranking official to put its acknowledgement of Pyongyang's nuclear missile capability in its remarks in detail. In addition, Kelly declared the U.S. administration's intention to not allow the North to acquire a technology of ICBM with a nuclear warhead that can hit the U.S. mainland, saying, "The isolated nation can't be allowed to develop the ability to strike the U.S. homeland."
"Right now we think the threat is manageable but over time if it grows beyond where it is today, well, let's hope that diplomacy works," said Kelly. While CNN said he was telling "cryptically," he was suggesting that the North's nuclear and missile threat is manageable and the administration is putting diplomatic efforts for a resolution but it will consider other means if Pyongyang crosses a certain line.
State Department spokeswoman Heather Nauert said in a press briefing that diplomacy is a huge part of a campaign to denuclearize the Korean Peninsula by praising the United Arab Emirates' decision to sever any ambassador-level diplomatic relationship with the North. She said that this is something that is a key part of diplomacy Kelly was referring to.
parky@donga.com · suyeon@donga.com