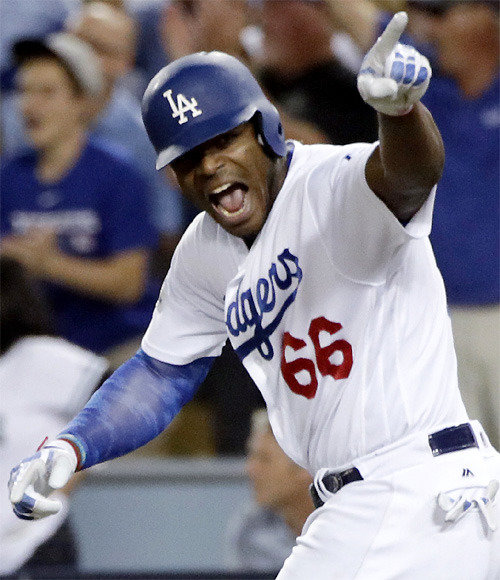 Washington Nationals slugger Bryce Harper took the batter's box for his last batting in the game on Saturday local time. The Washington Nationals were again trailing the Cubs 1-3 through the eighth inning in the second game, following 0-3 loss to the Chicago Cubs in the first game of the National League Division Series on Friday.
The Nationals constantly failed to regain capability in offense, with just four hits (one homer), during the 16 innings in the series. The team had only five outs left before giving wins in both the first and second games of the Division Series to the defending champion.
Taking the mound for the Cubs was pitcher Carl Edward Jr., who displayed robust performance in showdowns with left-handed batters by posting a batting average on balls in play (BABIP) of 0.119 during the regular season. However, Harper successfully swung a curve ball flying high in the strike zone, and sent the ball over the right side fence. It was a two-run homer that brought the game to square one.
Harper's homer stimulated the Nationals' power hitters who had been in the doldrums. The team continued to see opportunities with runners on the first and second bases and one out, as Anthony Rendon had a walk and Daniel Murphy had a hit. The Nationals thus managed to revive by garnering five runs through two homers in the eighth inning when the team was close to losing the game. The team now ties with the Cubs in the overall record with one win and one loss in the Division Series, and is set to start the third game in Chicago.