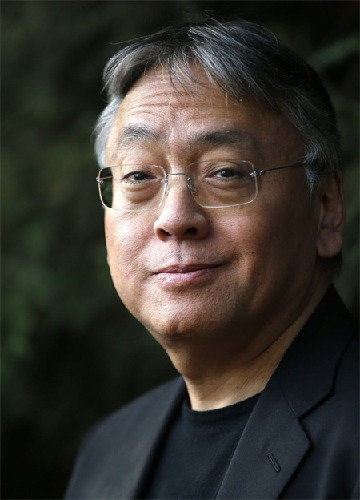 This year's Nobel laureate in literature Kazuo Ishiguro said he never expected the honor. "I feel embarrassed in a way that I'm receiving this award when so many great living authors have not," Ishiguro said at a media interview on Thursday soon after winning the prize. "It was absolute chaos. My agent phoned to say it sounded like they had just announced me as the Nobel winner, but there's so much fake news … and I even wondered if the announcement was a case of 'fake news.'"
Unlike last year's Nobel laureate in literature Bob Dylan who failed to make comments for more than a month after announcement, Ishiguro immediately expressed his feeling. "It's a magnificent honor, mainly because it means that I'm in the footsteps of the greatest authors that have lived, so that's a terrific commendation," the Japanese-born British novelist told the BBC.
Japan wildly cheered upon hearing news on the Nobel committee's selection of Ishiguro. Japanese dailies issued extras. "He also has many fans in Japan. I wish to join them to congratulate," Japanese Prime Minister Shinzo Abe said in his immediate congratulatory message.