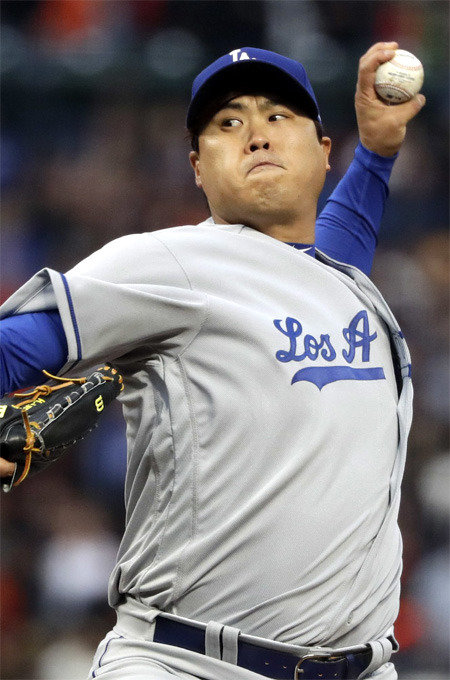 "Fortunately for us, we do not have to make that decision yet," Roberts said. "We're still not prepared to make a decision."
Dodgers manager Dave Roberts always speaks like this. The Los Angeles Dodgers have confirmed their victory in West Standings of the National League and are currently preparing for the postseason, but the manager is still mulling over the team's postseason rotation. The decisions on Ryu Hyun-jin taking the mound depends on the manager's decision.
It is likely that Ryu will play as the fourth starter in the postseason. It is because Alex Wood, who played an active role as a starting pitcher during the whole season, has not secured his position as a starter for the postseason. Wood pitched six solid innings in the Dodgers' 9-2 victory over the San Diego Padres on Tuesday night, but Roberts is still weighing Ryu and Wood.
It seems that the decision on Ryu joining the postseason roster will be determined depending on the results of the game against the Colorado Rockies to be held on Friday, which will be his last game to take the mound as a starter. The Rockies have a high chance of meeting the Dodgers in the NL division series.
If Ryu plays as the fourth starting pitcher, he will pitch in Coors Field, the home ground of the Rockies. Ryu has become the losing pitcher in both of the two games held in Coors Field this year, in which he took the mound, with an era of 7.27. The Friday game could be an opportunity for Ryu to redeem himself and obtain his ticket to the postseason.
Heon-Jae Lee uni@donga.com