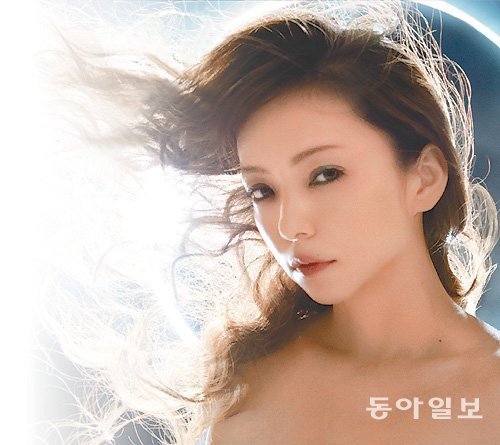 Japan is in shock as Namie Amuro (40, photo) announced her plan to retire. The Japanese pop star created a phenomenon as many women imitated her iconic look in 1990s. Amuro announced on her official site on her 40th birthday that she would be retiring on Sept. 16, 2018, marking the 26th anniversary of her debut.
"It is something that I have carried on my mind and have decided on the 25th anniversary of my debut," she said on her website. With the announcement that she would retire one year later, she also said, "I plan to make the last year of my music career meaningful by focusing my full attention on creating a final album and performing at concerts." The surprising announcement by Amuro came after she marked the 25th anniversary of her music career on last Saturday and performed a commemorative concert in her home prefecture of Okinawa. Japanese media gave major coverage to her retirement announcement starting from that night. The Sankei Shimbun covered her story on the front page.
Born in Okinawa, Amuro debuted in music as an idol with the band "Super Monkey" in 1992 after which she became a solo singer in 1995. She rose to stardom after working with Tetsuya Komuro, the greatest producer of the time.
Her album "Sweet 19 Blues" released in 1996 has sold over 3.05 million units, No. 1 of Japanese album sales record, and her single "Can You Celebrate?" in 1997 was also sold over 2 million units. In the same year when she was at the peak of her popularity, she surprised her fans by announcing that she and dance group member SAM (real name Masaharu Maruyama, 55) were expecting a baby before marriage.
Amuro has established her unique lifestyle and fashion, which made her as a role model of young women. Her fashion style, such as platform boots, brown hair and thin eyebrows, took a part to create a phenomenon known as "Amurer." Amurer refers to women who mimicked her fashion style. Starting from the bottom to be a star and having a long maternity leave after marriage and childbearing, and her dramatic life made many young Japanese women to dream of an ideal life. Her mother was murdered in Okinawa in 1999, but she relentlessly did her job and released album.
She rarely appeared on the media and focused on concerts instead, building her image as a musician for the recent 10 years. She sang NHK Rio Olympic theme song titled "Hero" last year.
In her 2005 interview with the DongA-Ilbo, she said, "I don't know how long I could sing and dance on stage. I want to do the music as long as I can even if I collapse on stage."
Many fans and the Japanese music industry reveal their regret about her too early retirement. A music critic said, "Amuro was an artist that affected to people's way of living. If it had not been for her, there could not have been a new dance-pop music after the 1990s."
Japanese media focuses on her life after retirement. Some expect that she might spend her time in Kyoto after retirement given that she recently bought a mansion in there.
sya@donga.com · imi@donga.com