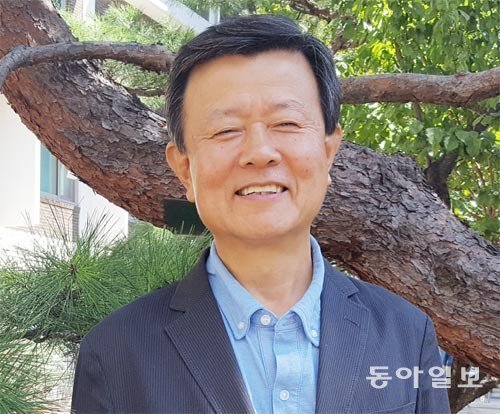 "The Provisional Government of Korea was able to adopt a democratic republic system without a major dispute, thanks to the tradition of citizen assembly in which noblemen and common people work together for a resolution," said Kim In-geol, an honorary professor at Seoul National University, during an interview on Wednesday.
Kim, 65, recently published a book titled "New Development in Politics of Public Opinion in the Late Joseon Era." Kim is a renowned scholar and expert committed to a local village society of the Joseon Dynasty. His new book takes a look at politics of public opinion with a focus on a village assembly and a citizen assembly in the 18th and 19th centuries.
The Constitution stipulates that the Republic of Korea inherits the legal tradition of the Provisional Government of Korea founded after the March 1st Independence Movement. If so, what could be the source of democracy that supported the provisional government? It is hardly a group of people who tried to protect orthodox principles or people who used a foreign power to pursue a new wave during a transitional period to a modern society. "The identity of Koreans should be searched from bottom-to-top experiences such as a village assembly, a citizen assembly or the Donghak Peasant Revolution, not from a conceptual approach to a new wave taking place from top to bottom," Kim said.
After his academic years in Hanshin University, Kim started working at Seoul National University in 1986 until his recent retirement. He has been determined to produce publications about traditional culture of Korea and identity of Koreans. His new book titled "My Reading of Materials, My Writing of History" is set to release in November, and it includes his academic experiences for other researchers.
"In the past, not a few students had more excellent explanations on an answer sheet than I had thought. I appreciated it a lot," Kim said. "Unfortunately, nowadays, students with potential in academic career stop an academic course to get a job. One attributing factor is a lack of scholarship for graduate students. We are not aware of the truth that one's identity builds on history."
Jong-Yeob JO jjj@donga.com