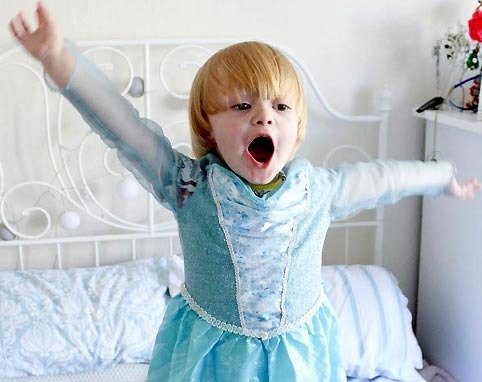 Disneyland Paris finally apologized to a boy who wants to be a princess after rejecting his hope.
According to the Guardian on Thursday, Hayley McLean-Glass asked if Noah, her three-year-old boy, would be able to participate in the "Princess for a Day" experience with a "real princess make-up and styling session" in Disneyland Paris, on Wednesday.
Unlike boys, Noah likes princesses. Noah, who is a "superfan" of the Disney film Frozen and loves to dress up as Elsa, one of its lead characters. He knows every single word to Let It Go and all of the other Frozen songs and wears his beloved Elsa dress all day until he sleeps.
Noah's hope was dashed by the response from Disney Paris. It read: "At this time it is not possible to book Princess for a Day for a boy. Instead, we can send you princess items." His father posted an open letter criticizing Disneyland's decision on his blog, causing controversy over social media.
"We are taking this situation very seriously and sincerely apologise to Hayley and Noah for the distress caused," a Disneyland Paris spokesperson said on Thursday. "Diversity is near and dear to our hearts. This experience is available to all children ages three-to-12."
wizi@donga.com