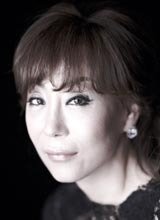 An autumn festival where audiences can enjoy classical music will be held in Suncheon Bay Garden in South Jeolla Province. The Suncheon Bay International Orchestra Festival 2017 will be open on August 31. The world's top musicians including soprano Sumi Jo and about 500 artists will join the music festival.
Sumi Jo will appear on the stage in the east gate of Suncheon Bay National Garden at 8 p.m. on the opening day. She will sing Juliet Waltz from the opera "Romeo and Juliet" along with Prime Philharmonic Orchestra. During her two-hour performance, she will sing about 10 songs from various genres including "Concierto de Aranjuez," "On the Flowerbed," Korean folk song medley and "Nella Fantasia" from the musical Mission. Her voice will present a unique autumn scene in Suncheon Bay Garden that has become a world-class tourism destination.
On September 1, the Youth Orchestra composed of 250 students in Suncheon, Yeosu, and Gwangyang will play along with 60 amateur musicians from across the country. On September 2, Pan Asia Philharmonia and Kirill Rodin, cellist and professor at Moscow Tchaikovsky Conservatory, will play 15 songs for people from minority communities, such as North Korean defectors and multicultural families.
On September 3, Yang Bang-eon, Japanese-born Korean musician who is popular in South Korean and Asia, will play 18 garden music songs. He previously worked as a doctor. "People, who are thirst for culture, are paying a great attention to the festival," said Park Jung-hyun, the festival director. "We expect many audiences to visit the festival as it is a rare chance for them to meet the world-class musicians such as Sumi Jo."
Suncheon Bay National Garden with a size of 1.11 million m2 was created in 2013 to protect the Suncheon Bay, the ecosystem reservoir. About 830,000 trees in 348 species and 3.6 million flowers in 420 species were planted in the garden. The garden has been covered with Victoria and silver grass. The garden also acts as a buffer zone 5 kilometers from estuarine wetlands to the land.
Five hundred musicians will perform at Suncheon Bay International Orchestra Festival 2017 and the number including staffs will be increased to 1,000. "The festival will provide citizens with an opportunity to enjoy sophisticated culture and open a new chapter of garden music in our city," Suncheon Mayor Cho Choong-hoon said.
Hyeong-Ju Lee peneye09@donga.com