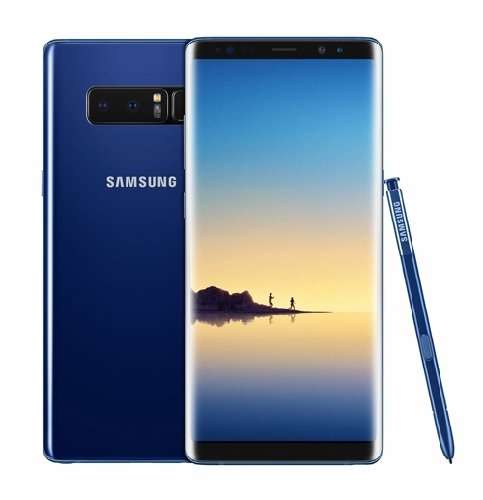 Pre-orders for Samsung's Galaxy Note 8 began on Thursday (local time) in North America and some 20 European countries. The pre-order of the Galaxy Note 8 will be available in Korea from September 7.
The price of the Galaxy Note 8 that comes paired with 64GB built-in storage may vary depending on mobile carriers in the U.S., but it is mostly priced around 1 million won. AT&T and T-Mobile will sell the Galaxy Note 8 for 949.99 dollars (1.07 million won) and 959.99 dollars (1.08 million won). Customers who bought a Galaxy Note 8 any time between August 24 and September 24 will have a free Samsung Gear 360 camera (priced at 230 dollars) and other free gifts.
Its release price in Korea has not decided yet, but it is highly likely to be priced at over 1 million won. "Customers feel psychological burdens if the price of a product is over 1 million won," Koh Dong-jin, the president of Samsung's mobile communications business, said at the Unpacked event. "They are not willing to consider to buy a product whose price is over 1 million won." However, the Galaxy Note 7, previous model of Note 8, was sold at 988,900 won in Korea and it was also sold at over 1 million won in most foreign countries. The release price of the Galaxy S8 Plus with 128GB built-in storage was 1.155 million won.
The industry predicts that there is less chance of decreasing the price of the Galaxy Note 8, comparing to previous version, as it is equipped with the latest technologies and products.
Jae-Hee Kim jetti@donga.com