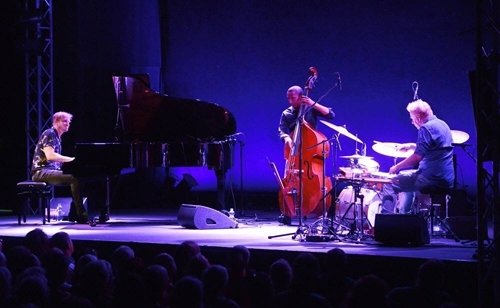 The "European Jazz Festival" will take place for three days from Sept. 1 in Mapo Art Center in Seoul.
Celebrating its fifth anniversary, the festival has invited both jazz gurus and new stars, including Enrico Pieranunzi, Bobo Stenson and others. The festival is expected to present the European jazz, which blends the traditional glamour of classic music and the intense impromptu of American jazz.
This year's jazz festival will host famous jazz bands as well. A total of 10 bands from northern and southern European nations will attract audiences. The Finish and Swedish top jazz bands including Lantana (piano) and Wolf Bakenhus (guitar) will perform their first concert in Asia.
Three performance tickets are sold for Sept. 1 at 90,000 won, and five performance tickets are sold for Sept 2 and 3 at 120,000 won, respectively. For more information, call 02-941-1150.
imi@donga.com