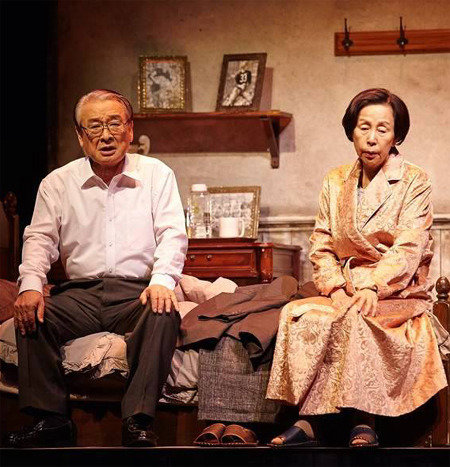 Celebrating its 17th anniversary this year, the Milyang Summer Performance Arts Festival will be held until Aug. 6
The festival first lifted its curtain in September 1999 when theater director Lee Yoon-taek and his theatrical troupe "Gangs of Yeonheedan" gave birth at an abandoned school in Milyang City to revitalize local theatrical culture. Since 2001, the annual festival has held a total of 122 performances with 52 works (49 Korean and three foreign).
Major highlights for this year include the new weekly popular plays, classics, family, original, new directors', undergraduates and fringe plays. In particular, the new weekly popular play features the Korean original musical "Wandeuggi," a reinterpretation of Korean liberation movement play "Arirang," musical "Heaven and Hell," "My My," and the soap drama "Please Don't Cry for Me, Hongdo."
Arthur Miller's "Death of a Salesman" definitely stands out among weekly classics, which will be played by actor Lee Soon-jae for his upcoming 60th anniversary since his debut and actress Sohn Sook who hailed from Milyang. Others include a dramatized version of the original "La Grand Cahier" written by Agota Kristof, a reinterpretation of Shakespeare's comedy "A Midsummer Night's Dream," and a loosely based version of Aristophanes' "The Bird." The festival will end with an adaptation of Brecht titled "Tough Mother and her Children" directed by Lee Yoon-taek and based in the historical setting during the Korean War.
Tickets for the festival can be reserved online at www.mytheatervillage.com or be purchased at the spot two hours before the show begins every day.
Jeong-Eun Kim kimje@donga.com