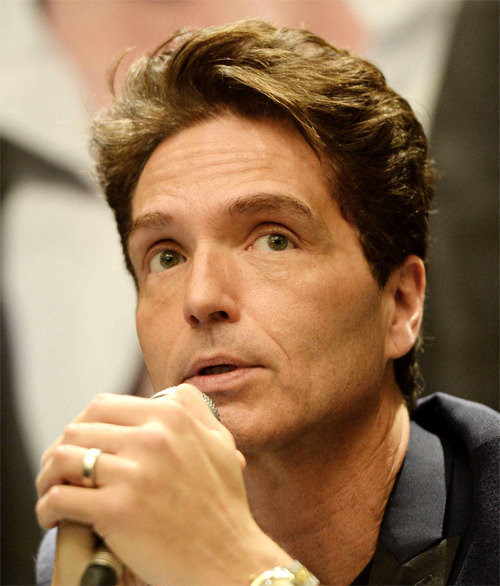 American singer Richard Marx, who is famous for "Right Here Waiting" and "Now and Forever," has been the talk of the town in the Korean music industry.
The story began at the end of April when he cancelled his trip to Korea only two days before a promotional event citing escalating military tensions on the Korean peninsula. It was a three-day visit from May 1 to promote his concert in early June. As British rock group Coldplay and singer Norah Jones successfully held concerts in Korea at the time, Koreans began to turn their back to Marx.
In mid-May when his concert was only about 15 days away, the concert in Korea was tentatively postponed. The concert agency on the Korea side mentioned that ticket sales were weak due to the absence of the promotional event that was supposed to happen in early May.
Suddenly, Marx resumed his trip to Korea on July 20. He visited Korea on Sunday to promote his concert in October, which he originally scheduled in June.
By the time, a posting that Marx would be visiting a Korean barbecue restaurant in Seoul for lunch on Tuesday and many people are encouraged to come to see him spread across social media. However, he did not show up at the restaurant.
A source from the restaurant said on this newspaper on Tuesday, "Marx contacted us that he would not be able to visit us due to the changed schedule on Monday night." Marx appeared on KBS's Immortal Songs for recording on Monday night and left Korea at 2:40 p.m. Tuesday.
imi@donga.com