At the 72nd U.S. Women's Open that ended Monday, Park Sung-hyun got the most spotlight as she won the competition. While Park was like a star shining bright up high, amateur golfer Choi Hye-jin who ranked No. 2 gained attention as a rising star.
The 17-year-old rookie didn't get U.S. President Donald Trump's thumbs up but still gained enough attention as the new ace of the Korean golf community.
Having received a medal given to amateurs in the U.S. Women's Open for the s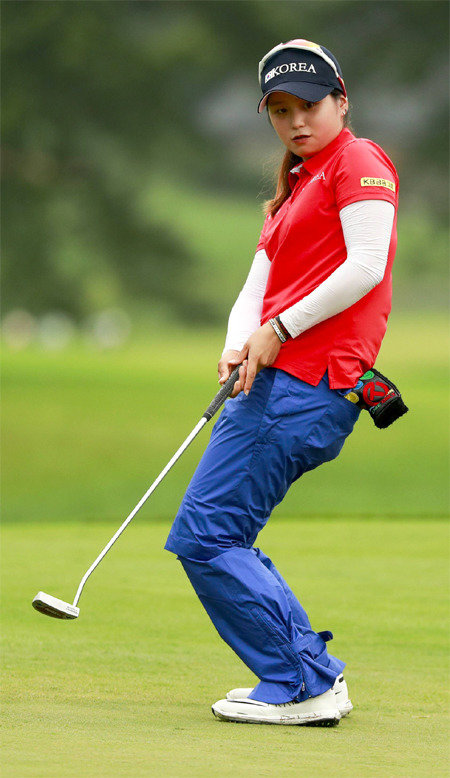 econd straight year, Choi arrived Tuesday at the Incheon International Airport where she said, "I hope to become Hall of Fame golfers like Pak Se-ri and Park In-bee."
Choi plans to announce her conversion to professional status after August 23 when she turns 18. Choi has already proven her capability by grabbing victory the U.S. Women's Open following her winning at the Yongpyeong Resort Open of KLPGA Tour earlier this month.
Since she has an amateur status, Choi couldn't receive more than 700 million won (622,775 dollars) prize money given to the Korean tour winner and U.S. Women's Open. "I can't deny that I feel sorry for myself since it is huge money. But I have had a meaningful experience, which is really matters," she said. "I need to keep working on the parts I lack."
Jong-Seok Kim kjs0123@donga.com