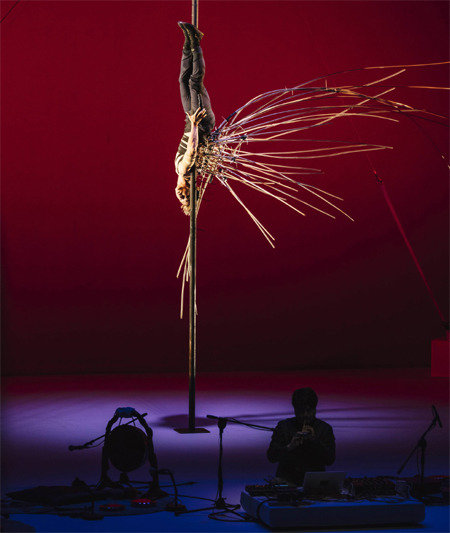 Violinist Shin Zi-a stands out from far away with a height of 171 centimeters and a face with strong features even she wears plain white t-shirt and jeans. This reporter met her at a café in southern Seoul on last Tuesday. Internet celebrity entertainment magazines are busy to write articles on her daily photos posted on social networking service.
She shot to fame by winning the second prize at the International Violin Competition Hannover in 2006. After that, she took the fifth place at the International Tchaikovsky Competition for Young Musicians in 2007 and won the first and third prizes at the Long-Thibaud-Crespin Competition in 2008 and the Queen Elisabeth Competition in 2012, respectively. She studied in Korea and did not study abroad, which made her all the more special. Several famous Korean violinists including Shin were born in 1987. Clara Jumi Kang and Berlin concert house orchestra concertmaster Kim Soo-yeon are examples.
"We all competed together in many competitions since we were young. We have unique characters and different musical styles," she said. "I consider them as comrades in war as we competed for a long time at competitions."
The three violinists are close to each other but rarely meet as she lives in Korea unlike the two violinists who mainly perform at Germany and other European countries. She said, "There are many benefits performing here in Korea, although being active in foreign countries is also good," Shin said "I have many chances to perform along with musicians in various genres with different formats such as accompanied performance, chamber music and solo concert."
Shin usually performed a solo in the past, but now she is focusing on chamber music. She collaborated with Cellist Jung Myung-hwa and Violist Richard Yongjae O'Neill. She will also perform with Violist Lee Hwa-yoon and Pianist Han Chi-ho on July 28 at Sejong Chamber Hall in Seoul, while attending chamber music concerts for four to five times. "I'm very busy to study chamber music scores but it helps me a lot and brings me some new ideas. Holding a solo concert was a lonely journey as I had to practice alone. I'm very happy now to perform with other musicians."
She hosted a classical music program at a broadcasting station for one year from 2015. She looks cold at a glance but she makes people comfortable with her unique mood and tone.
"While hosting a classical music program, I had a chance to meet various musicians," she said. "By talking with them, I've learned how to express multiple feelings in music. I feel happy when I see others happy."
Dong-Wook Kim creating@donga.com