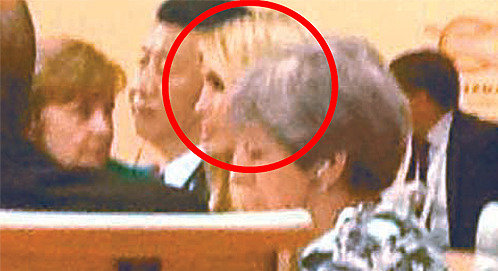 Ivanka Trump, first Daughter of U.S. president Donald Trump, has raised controversy as she took her father's seat along with G20 world leaders.
The story began as a Russian government officer tweeted a photo of Ivanka replaces President Trump at the G20 table as he left for bilateral meetings on Saturday. Chinese President Xi Jinping and British Prime Minister Theresa May sat next to Ivanka Trump and German Chancellor Angela Merkel was also sat in the same table.
The disclosed photo provoked criticism of her and people argued that it was inappropriate for an advisor to the president to carry out summit diplomacy only for the reason that she was a daughter of president. Dan Pfeiffer, former senior advisor and Communications Director of the Obama administration and current political contributor at CNN, said that the authority of government is assigned by the people, not by the blood. Ivanka posted a photo sitting in the president's chair along with Canadian Prime Minister Justin Trudeau in Oval Office on Instagram this February and the photo angered American public.
As the controversy spreads, the White House explained, "When other leaders stepped out, their seats were also briefly filled by others." German Chancellor Merkel supported Ivanka and she said, "The delegations themselves decide who takes the seat if the principal isn't there and Ivanka Trump was part of the American delegation and advisor to the White House. Hence, there is no problem."
Sung-Ha Joo zsh75@donga.com