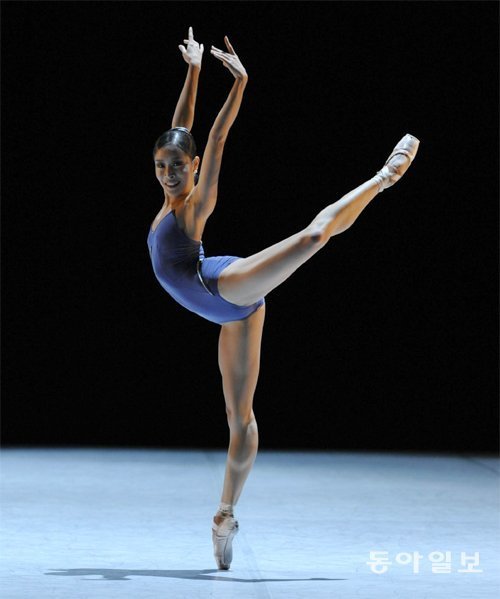 Korean dancers of ballet companies outside Korea return home to be on a stage in Korea.
A ballet performance inviting Korean dancers active in other countries will be held in Arko Arts Theater in Seoul on July 21 and 22. The event, in its 14th year, will have five dancers - Kang Hyo-jung (principal dancer, Stuttgart Ballet, Germany), Kim Se-yeon (principal dancer, the National Ballet, Spain), Lee Ji-young (Ballet National de Marseille, France), Jeong Han-sol (The Joffrey Ballet, U.S.) and Jin Se-hyun (principal dancer, Columbia Classical Ballet, U.S.)
Other dancers active in Korea are also in the center of attention. A pair of dancers who were famous for a perfect duo of the Korean National Ballet - Kim Yong-geol, a professor of Korea National University of Arts, and Kim Ji-young, the principal dancer of the Korean National Ballet – will be together on the stage. Kim Jae-deok of Korea's Modern Table Dance Company, who is more famous outside Korea, was selected as the choreographer for the event.
Cho Eun-soo (Seoul Arts High School) and Park Han-na (Sunhwa Arts School) who are likely to join a ballet company outside Korea will be on the stage as a rising star dancer. Kim Ki-min, principal dancer of the Mariinsky Ballet, Seo Hee, principle dancer of the American Ballet Theater, and Park Se-eun, principal dancer of the Paris Opera Ballet, were also rising star dancers before they joined a ballet company abroad.
Dong-Wook Kim creating@donga.com