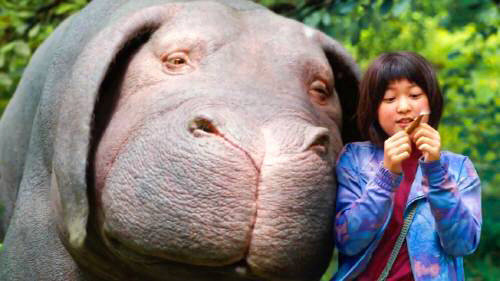 Netflix, a global online streaming service, has applied a technology that brings a sound experience in a theater to your living room.
Netflix said at a premiere of Okja, a Netflix movie, in the Westin Chosun Hotel, Seoul, on Thursday that it has added Dolby Atmos, an immersive sound system.
According to Netflix, Atmos delivers captivating sound that places and moves audio anywhere in the room. The sound of knocking on the ceiling places sound from your overhead, you feel like you're a part of the movie. LG's OLED TVs produced in 2017 can support the technology. Netflix offers high dynamic range (HDR) movies.
As Netflix, which struggled with foraying into the Korean market, developed a new strategy for the market, it is expected to create content that can appeal to Korean customers starting with Okja to expand the over-the-top market in Korea, which is the world's seventh largest content market. It said it plans to invest in Korean content including a historical drama with Kim Eun-hee, a popular drama writer.
Some analysts say that the financially-strong global streaming service provider could threaten the ecosystem of the Korean content market. The industry estimates that it would invest up to 20 billion won (about 17.4 million dollars) in a year alone for the Korean market. It is four times larger than the amount invested by its Korean competitors. Some predict that Netflix would become much more competitive if it secures more video contents with existing broadcasters.
Hyun-Seok Lim lhs@donga.com