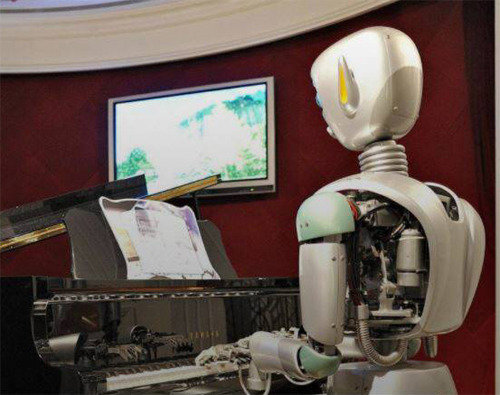 A song co-written by a human composer and an Artificial Intelligence (AI) will be released in Autumn by SM Entertainment. According to the music and content industries, SM will conduct an experiment converging music with AI by partnering with the Ministry of Culture, Sports, and Tourism, Korea Creative Content Agency, Google Campus Seoul, and the Korea National University of Arts. SM plans to release new songs written by man and AI at popular music streaming websites in October at earliest.
The experiment on composing with AI is the first of its kind in Korea. Among the subject melodies provided by human composers, the AI will produce variations which human composers again pick the best version. Last year, Google released its 83-second song created by AI. The AI "Magenta" developed by Google Brain Team composed the song based on one measure inputted by human composers.
As a major entertainment company which produced various hit K-Pop singers such as EXO and Red Velvet, SM is likely to release a song sang by idol singers and AI. On Monday, SM established a joint venture called "AI Stars" with the U.S. AI company "ObEN."
"We will carry out an agency business that provides new cultural contents by converging AI technology and celebrity Intellectual Property (IP) for the first time in the world," said an SM official.
Once AI undergoes a deep-learning process to benchmark the voice and singing styles of idol pop-stars, it will also play the role as a secretary embedded in electronic products including cars, TVs, and refrigerators backed by Text To Speech (TTS) technology. In addition, AI may debut as a pop singer. Furthermore, AI may release a song in a voice of an actual singer which he/she did not sing, or appear on concert stages or fan meetings for them. The concept of entertainment in the history of mankind will drastically change when AI is combined with hologram and augmented reality technologies.
imi@donga.com