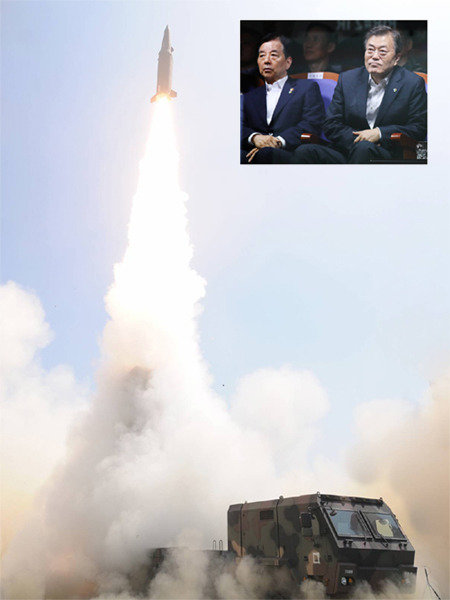 Reuters reported on Thursday (local time) by quoting a U.S. official that North Korea has carried out another test of a rocket engine. It is the first time that the country tested a rocket engine since March.
The U.S. assessed that the test could be for the smallest stage of the third stage engine of an intercontinental ballistic missile (ICBM) rocket. The Fox News also said that an ICBM can be used for a future new rocket capable of putting a satellite into orbit or the one capable of reaching the U.S. mainland.
The Korean military authorities also predicts that the launch is to test the second or third stage engine of North Korea's new ICBM. The authorities said that the country is expected to produce and launch its new ICBM after enhancing the propulsion system and verifying the reliability.
Both the U.S. and Korean military regard that North Korea could launch a new type of ICBM on September 9 (the day of the foundation of the DPRK) to show off the achievements of the Kim Jong Un regime and strengthen anti-American solidarity. North Korea also conducted its 5th nuclear test on Sept. 9, 2016.
A high-level military officer told that a series of missile launches and tests for rocket engines that took place after Kim Jong Un's order to accelerate the development of nuclear capability and missiles early this year could be considered as a part of preparation to launch a new ICBM and it appears that such preparation is in its final stages. It is known that the U.S. and Korean military plans to further pressure the North by increasing the number of deployed strategic weapons of the U.S. including B-1B (strategic bomber) and others on the Korean Peninsula.
ddr@donga.comysh1005@donga.com