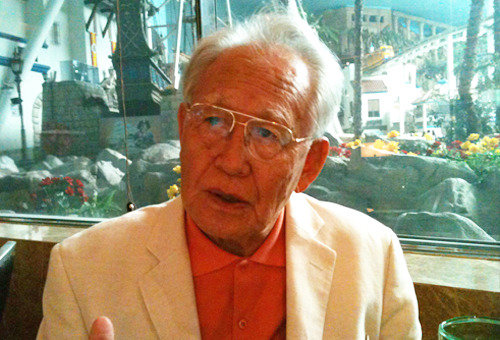 About 80 Korean war veterans and their families including a former U.S. Navy pilot who received the badge of Order of military merit and Korean American service men during the Korean War will visit Korea from Thursdat to Tuesday at the invitation of the Ministry of Patriots and Veterans Affairs. The ministry invited them as a part of its revisit Korea Program to celebrate the 67th anniversary of the Korean War.

Alma Royce William, colonel in the reserve (85), received the Silver Star Medal for valor in combat while serving as the U.S. Navy fighter pilot (first lieutenant) during October 1952 and June 1953.
James Warren Giles (87), who served in the 1st Marine Division from September 1950 and April 1951, participated in the Battle of Chosin Reservoir that took place immediately before the Heungnam evacuation and warded off the Communist Chinese Army from advancing into South Korea. Mr. William and Giles will visit Korea along with their families for the first time since the Korean War.
Korean American reserve major Lee Jong-sun (85) was also invited. He completed the course of Armed Forces Nursing Academy for the first time during the Korean War in 1952. He served at the 18th Military hospital in Gyeongju, North Gyeongsang Province, and the 6th Mobile army surgical hospital in Yanggu, Gangwon Province, and the 23rdMilitary Hospital in Ulsan. He went to nursing school in the U.S. after the armistice and came back to Korea to serve at the Armed Forces Capital Hospital. Later, he emigrated to America in April 1966.
Wi Jin-rok (89, photo), who first reported North Korea's invasion of the South via radio as an anchor of Seoul Central Broadcasting Station (the current KBS), will also return to his native country along with war veterans. He first delivered the news of recapturing of Seoul by the UN Forces and ROK Armed Forces as well on Sept. 28, 1950. He was deployed to the Tokyo office of the UN Command in November 1950 at the request of the U.S. Army and was in charge of broadcasting propaganda to North Korea for 22 years. He later emigrated to the U.S. in 1972.
Sang-Ho Yun ysh1005@donga.com