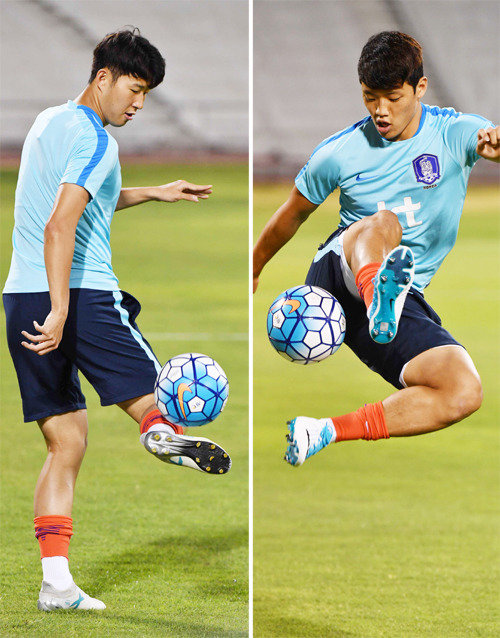 Qatar, which will face off South Korea in the eighth game in Group A of the Asian qualifiers for the 2018 World Cup in Russia, is the lowest-ranked team in the group at 6th place (score point of 4, one win, one draw and five losses). South Korea is overwhelming the Middle East country by posting five wins, two draws and one loss in past A matches between the two teams. The only loss that Korea incurred was 0-1 defeat in the finals of the Asian Cup in 1984.
Qatar, which now finds it almost impossible to advance to the World Cup finals, is focusing its effort on strengthening the competitiveness of its players in preparation for the World Cup finals that will take place in its own turf in 2022. Hence, Qatar is expected to go all-out in the upcoming home match against South Korea in a push to beat the latter for the first time in 33 years.
Qatar, which is lagging behind South Korea in overall performance and records, is engaged in training in strict secrecy. After holding an exhibition match against North Korea (2-2 draw) on Thursday last week, Qatar informed the schedule of the game belatedly to FIFA, and did not broadcast the match to minimize exposure of its capacity and performance to outsiders. "We failed to deploy an analyst to assess Qatar's performance in the Qatar-North Korea match, and has yet to find a video of the game," said a source at the (South) Korea Football Association.
As for Qatar, its ace striker Andrés Sebastián Soria (34) cannot play in the game against South Korea due to his accumulation of violations. Soria displayed menacing play by scoring a goal in the third of the final qualifier against South Korea, which took place in Suwon, South Korea in October last year. "We lost the game because we lacked a striker such as Soria," South Korean national team coach Uli Stielike said after South Korea lost the fourth game of the final qualifier against Iran, sparking controversy.
Yun-Cheol Jeong trigger@donga.com