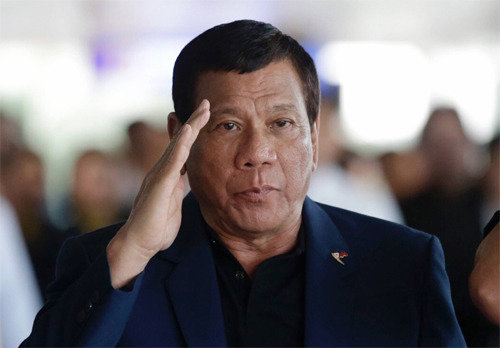 The Philippines government earnestly launched mop-up operations against the Maute group that follows the Islamic State in Mindanao, causing a growing number of casualties. On Monday, three weeks since the martial law was declared, 24 private citizens, 58 government military soldiers and 138 anti-military soldiers have died.
With concerns of a protracted unfavorable situation, talks are growing that the IS might be trying to build a "Caliph state" of Southeast Asia in Mindanao, where most of the Philippines' Muslim minority lives (up to 40 percent is Muslim). Sidney Jones, director of Indonesia-based Institute for Policy Analysis of Conflict, told the New York Times that the IS is urging compatriots trying to participate in the jihad in Mindanao who could not reach Syria to go to the Philippines instead. This means that the IS is regarding Mindanao as a candidate of caliph state.
To this end, Indonesia is preparing for the inflow and fleeing of the Philippines by IS followers by expanding the dispatchment of navy power including submarines in the Philippines border waters. Malaysia and Thailand have also strengthened security and arrival and departure screening in border areas and airports.
Last year, the IS nominated Isnilon Hapilon, leader of another extreme armed Islamic group Abu Sayyaf, as the emir of Southeast Asia. Hapilon is FBI's most wanted man as the FBI has offered a 5 million dollar reward for information leading to Hapilon's capture.
Poor public security in the Phlippines risks IS followers to expand power in Mindanao. The New York Times said that Philippines President Rodrigo Duterte pledged to recover government power and social stability but is now tilted towards eradicating drug crimes. As a result, Duterte less focused on sweeping IS followers that are more critical to national security, resulting in the current unfavorable situation.
Another problem is that the peace negotiations of Islam militants, which was launched by former President Benigno Noynoy Aquino, has suffered a setback. Zachary Abuza, professor at National War College in Washington, said the Philippines government ignored too much the IS and its followers, leading to a collapse of peace negotiations and further vitalized hard-line Muslims in the Phlippines following the IS.
At a press conference Sunday, Duterte said he has never asked for U.S. support, adding he wasn't aware of the U.S. presence until it arrived. When asked about whether the military that announced the U.S. support went against his thinking, Duterte said, "I can't deny that the military has long been trained by the U.S. and thus became pro-U.S. "Fight against terrorism is in the interest of the world, not only of the Philippines but also of the U.S.," the president's press secretary said. "We are open to any foreign support."
Se-Hyung Lee turtle@donga.com · Ja-Ryong Koo bonhong@donga.com