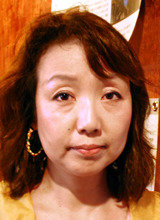 Civic groups in Japan are planning to set up a fund aiming to help Japan's younger generations rightly understand the painful history of comfort women, or the Japanese military's forcing of women into sexual relationships. The "Hope Seed Fund" will hold a press conference Friday at the House of Representatives building in Tokyo and announce their future activities. On Saturday, they will hold a kick-off rally at the Korea YMCA building in Tokyo.
The group was established by Japan's civic group representatives to cooperate with the Foundation for Righteous Remembrance set up by Korea's civic groups, including the Korean Foundation for the Women Drafted for Military Sexual Slavery by Japan War and Women's Human Rights Museum. The event will be attended by Foundation for Righteous Remembrance permanent director Yoon Mi-hyang, who is also co-head of the Korean Foundation for the Women Drafted for Military Sexual Slavery.
The newly founded fund will be headed by Yang Jing-ja, co-head of National Action to Resolve Japan's Comfort Women Issue who has continuously actively raised such issue in Japan. Yang, who also heads the Japan Sponsor Committee for War and Women's Wartime Rights Museum, has also been sponsoring Song Shin-do, a 96-year-old woman who is the only survivor in Japan.
The fund will be participated by civic group activists including writers, lawyers and professors who have been engaged in wartime history and women issues. They plan to make lecture books and distribute them to schools and universities while sending lecturers there in order to send right messages to younger people in Japan. In addition, they are planning to schedule a tourism package for Japanese young people to meet comfort women and younger people in Korea.
Young-A Soh sya@donga.com