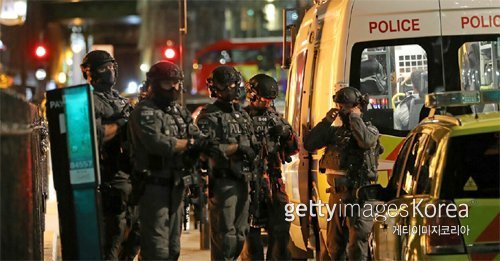 Another terrorist attack struck the heart of defenseless UK. Six people were killed and around 30 injured after three knife-wielding assailants led a deadly rampage, plowing a car into pedestrians on London Bridge at 10 p.m. Saturday (local time). The suspects behind the attack are the followers of Islam who are in the period of Ramadan fast. It appears that the fact that the capital of Britain was exposed to the terrorist attack will make a huge impact on the public opinion as the British general election is five days away June 8. The city faced its third attack in the three months.
A van travelling about 80km/h plough into pedestrians on London Bridge before crashing near Borough Market. The terrorists got out and started moving through the area attacking people for eight minutes. Police shoot dead all three suspects.
The bridge terror witness Gerard told BBC that he heard a man shouting, "This is for Allah." Experts say that the terrorist attack is not relevant to the fact that extreme paramilitary group IS (Islamic State) provokes the Muslim to kill people of different religion during Ramadan (from May 27 to June 25) for bigger rewards.
Jung-Min Dong ditto@donga.com