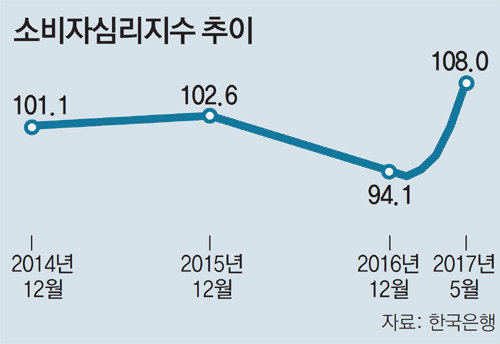 With the benchmark KOSPI index soaring, stock trade has increased while bond trade has declined.
According to the Korea Financial Investment Association on Friday, the average daily trade volume in the stock market increased to 6.0173 trillion won (5.38 billion U.S. dollars) through Wednesday this month, gaining 30.85 percent from the previous month (4.5988 trillion won or 4.11 billion dollars). It is the first time in 22 months that the average daily trade volume in the benchmark KOSPI market exceeded 6 trillion won (5.36 billion dollars) since May 2015 (6.7814 trillion won or 6.06 billion dollars).
With the KOSPI reaching new highs day after day, investors have been scrambling to enter the market, according to analysts. However, the average daily volume of bond trade came to 17.0067 trillion won (15.2 billion dollars) in this month, falling from 19.1390 trillion won (17.11 billion dollars) in the previous month. The bond trade volume in this month is the lowest level in five months since December last year (16.8094 trillion won or 15.03 billion dollars).
Experts say that the global market has seen the start of "Great Rotation," in which funds invested in the bond market is moving into the stock market en masse due to investors' growing preference for risky assets worldwide. "Thus far, foreign investors have been the main driving force of a rising stock market, but recently institutional investors including securities companies are also increasing stock investment ," said Cho Yong-joon, the research center head at Hana Financial Investment.
Meanwhile, the KOSPI was up 0.53 percent to close at 2,355.30 on the Korea Exchange in Seoul on the day, reaching all-time highs for five consecutive days. The benchmark index surpassed the 2,350 level for the first time ever amid buying sprees of both foreign investors and institutional investors.
Min-Ki Shin minki@donga.com