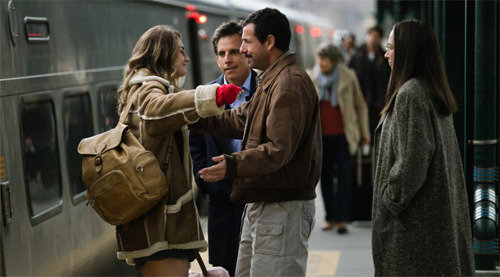 Another movie invested and distributed by Netflix that was invited to the 70th Cannes Film Festival suffered from an accident in film showing in Cannes, being screened again from the beginning. People in Cannes though it was not a coincidence.
Movie Meyerowitz Stories directed by Noah Baumbac that started to be screened on 8:30 a.m. on Sunday was fully invested by Netflix, like director Bong Jun-ho's Netflic movie "Okja" that suffered a similar accident. As the lightings were turned off and the movie started, the Cannes festival logo appeared on the screen. However, the screen darkened soon and the Netflix logo also was shadowed by a dark tone. The audience applauded and shouted boo at the same time. The movie was suspended before being turned on again after five minutes, but a confused state was maintained while people again applauded and booed.
"When the screening stopped several people said 'Did Netflix movie make trouble again?' and even said this was a savotage by the French theater," a Korean movie staff who was present at the site said.
When the Cannes Film Festival invited Netflix's two movies in competition section for the first time in 70 years, the French movie circle including the National Federation of French Cinemas that have insisted for traditional distribution methods have strongly resisted.
Sun-Hee Jang sun10@donga.com