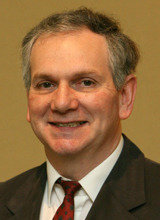 Inspired by the recent fabulous performance by Tottenham Hotspurs winger Son Heung-min, the globally-renowned British soccer columnist Rob Hughes recently sent a column to the Dong-A Ilbo. Hughes has been contributing to The Times, New York Times, and International Herald Tribune.
There is a saying in London which goes "you wait ages for a bus and then two come along at once ."
Son Heung-min is currently living as a Londoner. One night when the earth was still moist due to the rain, Son came along with two goals at once, just like those buses.
These goals made Son not only the first Korean player to score more than 20 goals in one season at a European league, but also became the first Asian to do so.
His first goal was beautiful, and his second was indeed audacious. Full of confidence, Son - or "Sonny" as we might call him - showcased such a precise touch and timing.
Sonny lit the stadium, just as he brightly lit the Tottenham locker room with full of loyalty to his team and pure joy towards every match.
Before the opening of this season, Son knocked on the door where Tottenham manager Pochettino was. With shear resolution, Son requested, "If you want to use me as a substitute, I'd rather be loaned to another team." Indeed, Sonny craved for his opportunity on the pitch. He wanted to confront the tough British football where there is no mercy and hot tussling prevailing.
And that moved Pochettino, who realized the young fledged player was all set for his virgin flight. Indeed, Pochettino who stressed the importance of speed, mobility, and tenacity already had EPL's best scorer Harry Kane and the hottest British young blood Dele Ali.
Still, Pochettino create a triangle-formation offense trio with those three players, just like Lionel Messi, Luis Suarez, and Neymar at F.C. Barcelona.
Does this sound ridiculous to you? Thanks to Sonny's two recent goals, the Tottenham trio all netted over 20 goals this season; 32 from Kane, and 21 each from Sonny and Ali. This comes as the one and only record among all the 98 English professional soccer teams.
But still, among those three players, it is Sonny who you should pay attention to. The 24-year-old Korean is bringing fresh ideas to the English soccer. It is Pochettino's wish to let the versatile Sonny play at various positions.
It was German soccer hero Franz Beckenbauer who described Sonny the best. "He does not only score beautiful goals, but also makes them," Beckenbauer commented on Sonny a few years ago. "He's a super player. I really like the way he plays - fast and dynamic."
robhu800Aaol.com