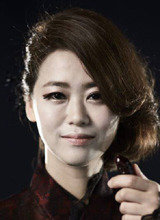 A new test will be conducted to present an encounter between haegeum (traditional Korean string instrument) and contemporary music. "Lee Seung-hee's Contemporary Music" will take place at the Seoul Donhwamun Traditional Theater in Jongno district on May 26 and 27.
Haegeum performer Lee Seung-hee, a winner of the gold prize in the student and adult categories of the Dong-A Music Competition, won the silver prize at the Third Jeju World Delphic Games, and hosted a radio program on Gugak (traditional Korean music) Broadcasting.
In the upcoming performance, she will perform "Haegeum Melody II" by Western music composer Lee Geon-yong. The music is an expanded version of "Haegeum Melody I (1993)," which drew attention by adopting notes that traditional gugak does not use, and emphasizes the limping tone unique to haegeum.
The song will be followed by "Mareun (dry) Binari" composed by Kang Joon-il, which is considered to be challenging to perform among composed haegeum songs. Binari refers to songs that people would sing when praying during a shamanistic ritual since ancient times. Unlike traditional binary that has been passed down orally by Binari singers, Mareun Binari is performed as instrumental music without lyric. The performances are scheduled at 7:30 p.m. on May 26 and 3 p.m. on May 27.
Sang-Un Kim sukim@donga.com