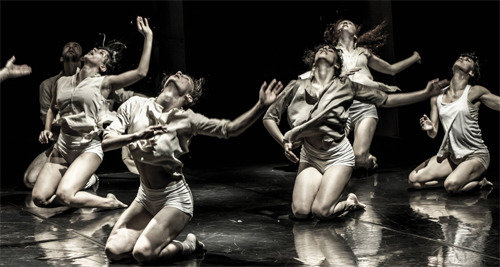 The 36th International Modern Dance Festival will be held at the ArKo Arts Theater and the I-eum Arts Center from May 17 to May 31. 186 artists and 31 arts groups from seven countries will meet audiences. We have selected some of the pieces that you should not miss.
Highly recommend = "Life" by BalletBoyz, a British modern dance company, has been selected as an opening peace (May 18 and 19). It is founded by Michael Nunn and William Trevitt who were ballet dancers of the Royal Ballet in 2000 and it is their first visit to Korea. It has introduced various arts including composers, artists, designers and photographers. "Horses in the Sky" by Israel's Kibbutz Contemporary Dance Company, the closing peace, is also recommended (May 30 and 31).
You will regret it if you miss it = "Somoo" (May 25) by Kim Bo-ra, a young Korean choreographer active both in Korea and overseas, explores a woman's body. It was invited to Italy and France. "SabraSabra" (May 25) by Jeong Soo-dong who was first recognized outside Korea shows the power of seven male dancers. "Wednesday in Wonderland" (May 26) by Park Yoon-ji also attracts attention with a piece vividly describing the reality.
You will be frustrated if you miss it = "The Heartwarming World" (May 21) by Kim Ho-yeon, a former dancer at the National Contemporary Dance Company, and "Jamaisvu" (May 24) by Kim Mo-deun are getting attention. On top of this, you can expect some freshness in "Motivation" (May 26) by Lee Byeong-jin, an emerging choreographer who was notable in last year's International Modern Dance Festival and "The Bank" (May 24) by Park Gwan-jeong. Also notable are new choreographers – Choi Eun-ji (Fantasy), Lee Hyun-kyung (Texture), Son Min (Overnight), Kwon Hyuk (Empty) (all of which on May 17), Kim Dae-hyun (Swallowing the Summer), Choi Lee-roo-da (息 or [su;m]), Jung Eun-bi (Two Girls) and Jeong Jae-woo (A Desert Land) on May 19.
Dong-Wook Kim creating@donga.com