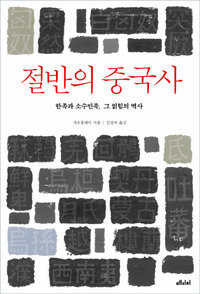 To put it simple, China is made up of Han Chinese. Accordingly, the history of China has been mostly written by China's 91.5 percent ethnic Han majority and some other tribes once conquered the central region. However, 55 ethnic minorities have also created a part of China's history. The writer's message is that to understand China clearly, one must know where they came from and who they were.
The writer is a vice president of China Land Resources Writers Association. The writer tells history of 18 ethnic minorities, including the Xiongnu, the Kitan and the Gokturk, settled near the current Chinese borders in the ancient time by borrowing numerous poems and old sayings as an expert from literary circles not from academic circles. Considering vast stories of the book and Korean readers not familiar with Chinese ethnic minorities, 150-page long footnotes are also provided for better understanding.
The most notable tribe among the others is the Xiongnu. Emperor Qin Shi Huang of the Qin Dynasty (259 – 210 BC) built the Great Wall in order to help depend the nation from the attack by the Xiongnu. The Han Dynasty fretted over the Xiongnu with an undefeated army. The Huns, descendants of the Xiongnu, migrated to Europe in the fourth century, stimulating the Great Migration. Stories took place in this half-a-millennium period are narrated like a literary piece.
The Loulan who built an Oasis kingdom, the Huihu who conquered the Uyghurs region in Central Asia during the Tang Dynasty and the Kitan and the Mohe, both familiar to Korean readers, are also introduced.
The book is widely distributed in China for its cultural knowledge and even used as a training material for public workers. Throughout the book, sometimes the writer's view of the history is fixed on Sinocentrism and Northeast project. Nevertheless, it will be a good chance to understand how the Chinese people view ethnic minorities.
Won-Mo Yu onemore@donga.com