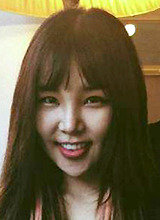 A Korean male rapper has been sparking a controversy over sexually harassing a female rapper in his recent album.
On Saturday, a female rapper "KittyB" (Kim Bo-mi) posted on her social media account that she will "no longer tolerate Black Nut (Kim Dae-woong).""I came to knew this from my fans, and thought it was way out of the line. That enormous embarrassment overwhelmed me," the female rapper said. "Only then I knew tolerance wasn't the solution. From now on, I will have no mercy."
The song in controversy titled "Too Real" is listed on the album "Our Effect" released on April 30. Cursing in despicable words, Black Nut sexually harasses KittyB with his verses. His other songs in the past also raised eyebrows as well. "With this extent, we could deem the song as a very serious act of 'sexual assault,' and requires police investigations if these blatant rap verses are disclosed on portal websites," cited a lawyer.
Korean online users were strongly against Black Nut. Most of the comments were "he crossed the line," or "judicial measures urgently required." "Songs with racial or sexual discriminations are severely criticized and die out even in the U.S. where 'dissing' is considered a cultural phenomenon," a music commentator said.
Yang-Hwan Jung ray@donga.com