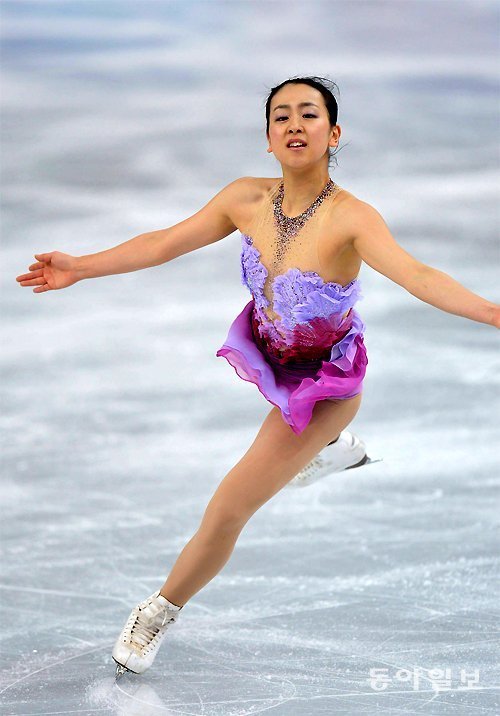 Japanese media reported that Japanese figure skating star Mao Asada is retiring. The reports were made in breaking news Monday night and in front pages in printed editions Tuesday. She had been a fierce rival to Korea's Kim Yu-na.
The Yomiuri Shimbun said Asada isn't able to accomplish her goal to compete at the Olympics again. The Asahi Shimbun said the figure skate star had challenged to the last, delivering Japanese people's wish for her bright future. Residents in areas hit by the massive earthquake, who had continued to forge ties with Asada, wished her luck in her future life.
"Time has come," Asada's coach Nobuo Sato told the Asahi Shimbun on Tuesday. He said that Asada told him she would be wrapping up her career when they met the previous day at the Shin Yokohama Stake Center, adding she wasn't sad looking. "Asada never gave up. She was extraordinary in that sense," he said, adding, Asada told him to come and see her ice show "The Ice."
Asada will hold an official press conference Wednesday in Tokyo. Through her blog Monday, Asada said, "It could seem sudden, but I have decided to end my career as a figure skater. I have no regrets in my life as a figure skater."
Yun-Cheol Jeong trigger@donga.com · Young-A Soh sya@donga.com