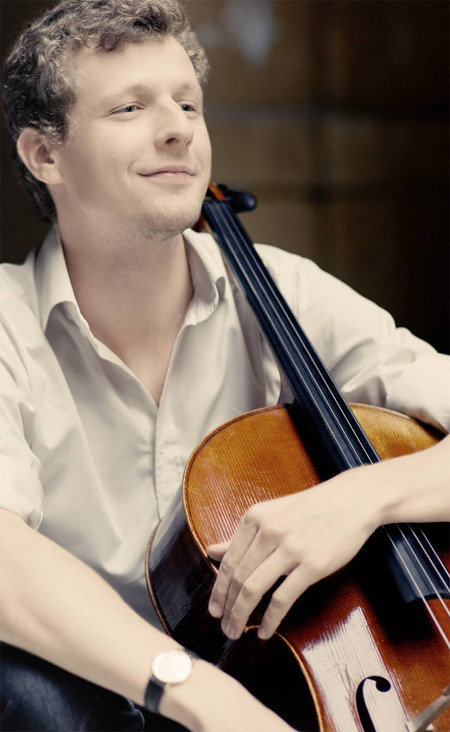 Hungarian cellist Istvan Vardai is one of the musicians who performed the most in the world last year. He ranked No. 1 at "The World's Busiest Musicians in 2016" released by classical music database Bachtrack, along with conductor Valery Gergiev, pianist Daniil Trifonov and violinist Leonidas Kavakos.
Vardai will hold his first recital in Korea at the Kumho Art Hall on Thursday. The Dong-A Ilbo had an email interview with him ahead of his performance.
"I believe I have performed more than 100 times in various cities including those in Germany, France and Italy," Vardai said. "It was physically challenging but I had good memories."
Starting with the 2006 International Johannes Brahms Competition where he won the No.1 place, Vardai ranked third at the 2007 International Tchaikovsky Competition, the 2008 Geneva International Music Competition and the 2014 ARD International Music Competition. Already having earned global reputation, his challenge has continued.
"Participating in concours is a way to prepare for real stages. I'm always delighted in preparing and focusing," the cellist said. "My victory at the concours led to an invitation performance, but what is more important is to make the most of during practice and preparation."
Vardai enjoys popularity in his home country Hungary like Korean pianist Cho Seong-jin. Vardai says he tries to perform as many as possible in Hungary. "I currently participate in a classical contest program in TV to make classical music and young talented musicians better known," he said. "I also have created a chamber orchestra with colleagues and we perform at my father's hometown Kaposvár in August every year."
He had a chance to visit Korea in 2009 when he was on an Asia tour for the Liszt Ferenc Academy of Music . He also met many Korean students while teaching at the Kronberg Academy in Germany.
"Korean musicians have the ability to grasp small differences in classical music and also has an extraordinary hearing sense," the 30-year-old cellist said. "I occasionally visit Korean restaurants, but now that I'm here in Korea, I want to experience street food, kimchi and bulgogi and discover the great merits of Seoul."
Dong-Wook Kim creating@donga.com