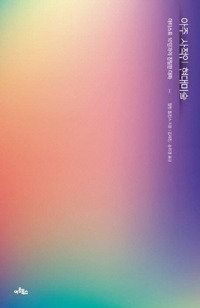 Calvin Tomkins, an author and art critic for The New Yorker magazine, doesn't agree with the argument "Consider artwork just as a work." In the preface of the book "Lives of the Artists," Tompkins declares that the lives of contemporary artists are so essential to what they create and the two cannot be considered separately.
It is entertaining to see the secretive humane aspects of artists who have had a major impact on the art world, including Damien Hirst, Cindy Sherman, and Jeff Koons. For example, Damien Hirst was so excellent in planning. Though the British artist was expected to have a future as a painting dealer or curator, he ended up becoming an artist whose works exceed 100 billion won (88 million U.S. dollars) a piece. He likes to party and drinks heavily, but he cares about his family at the same time.
Cindy Sherman is renowned for her photography work in which she serves as model for herself, but according to Tompkins, she is actually a shy person who feels burden about getting attention. One feels weird to see the image in which this female artist is watching the horror movie "Scream 3," tightly bracing her knees. Many research papers have been written on her works.
One will find "humanity" to see the lives as presented by the writer of Mauricio Catalan, who never received formal art education but makes audiences laugh at first before causing them to think about social meaning; and Jeff Koons, who had fierce dispute over the right to custody of his son after marrying and getting a divorce from Italian porn star Cicciolina. The images of these figures add personality to their works rather than dampening the fame of their works.
The book is about art but contains no images of paintings, which is another characteristic. "Readers have to make judgement by relying on their own memories and Tomkins' top-rated ability to frankly describe things," wrote William Cobbett, a poet and critic.
Jee-Young Kim kimjy@donga.com