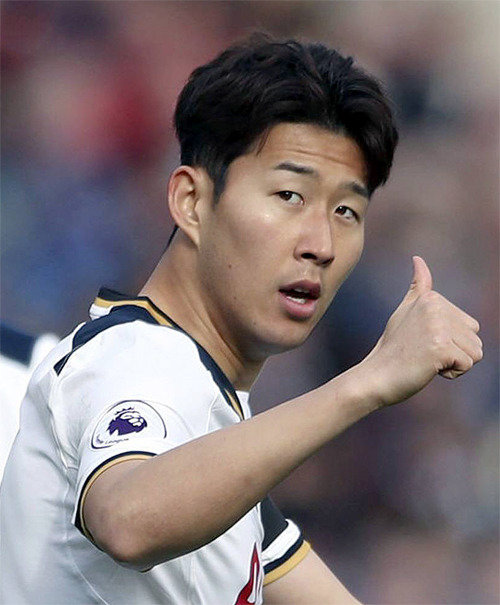 Son Heung-min of Tottenham Hotspur has tied the score of the most goals scored at English Premier League in the U.K.
Adding another goal at 32 second-half minutes of the match against Burnley in the 2016-2017 League held on Saturday (local time), Son led his team to 2-0 win. Just four minutes into the match after he was replaced at 28 second-half minutes, he netted by converting Dele Alli's cross into left-footed non-stop attack. Scoring his eighth goal in the league, Son has tied the score with Ki Sung-yong of Swansea City who has the most goals scored during the single season in EPL as an Asian player. Ki scored eight goals during the 2014-2015 season.
Tottenham still has nine games left in the league. Given that Son scored an average of 0.32 goals each game at this season, he could reasonably aim to score the most goals to record two-digit scores. He will challenge for his ninth goal in a match against Swansea City where Ki belongs to on Thursday. Son's personal record for the most goals at 12 was achieved during 2012~2013 season when he was running for Hamburger SV in German.
Jong-Seok Lee wing@donga.com