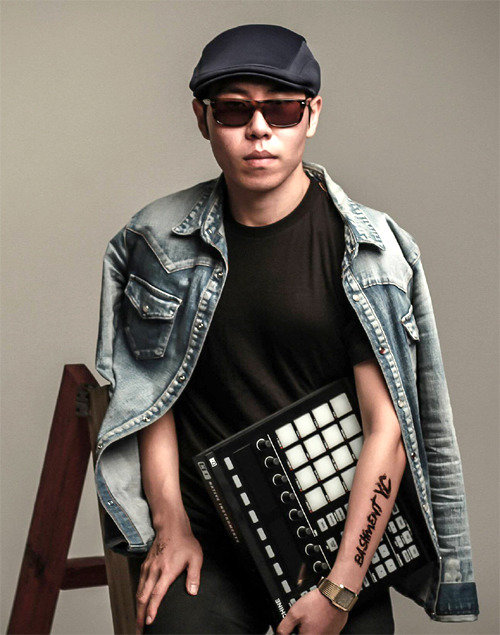 A dance song mainly played with Gayageum (Korean harp) is gaining global interest these days.

In recent days, the global electronic dance music website "EDM.com" selected the Korean producer "Bashment YC (Kim Yoo-cheol, 24)" as their choice for February's spotlight, and introduced his song "Gayageum."

"Gayageum" is a novel piece that combines Gayageum with future bass genre. As the hottest genre in the global scene, future bass is one of electronic dance music often heard from the albums of Chain Smokers (U.S.) to Big Bang and BTS (Korea). The song "Gayageum"excites listeners with colorful Gayageum sounds in between electronic sounds fit for dance clubs. The Korean harp also plays solo in the middle of the song.

"I was always highly interested in Gayageum, which a close friend of mine majored at the Korea National University of Arts. While I got bored of the same old electronic sounds I hear every day, I came up with an idea to try a different approach as a Korean, and made this song," saidB Bashment YC. The sample Gayageum sounds were downloaded, and were modified into sounds and melody lines on a computer by the producer. Released in January in Korean and global websites, the song can be heard in major popular music streaming sites as well.


While he only wrote around 10 songs, a rosy outlook awaits for Bashment YC. Last October, he released a song at an Italian EDM label called "Doner Music." His song will also be released next month at the French "Ouroboros Records." As a DJ and a producer of the Korean label "MascotaRecordings" for six years, Bashment YC plans to mix other Korean traditional instruments including Haegeum with EDM. "My goal is to play mysongs in different instruments including Korean ones at global stages," he said.
imi@donga.com