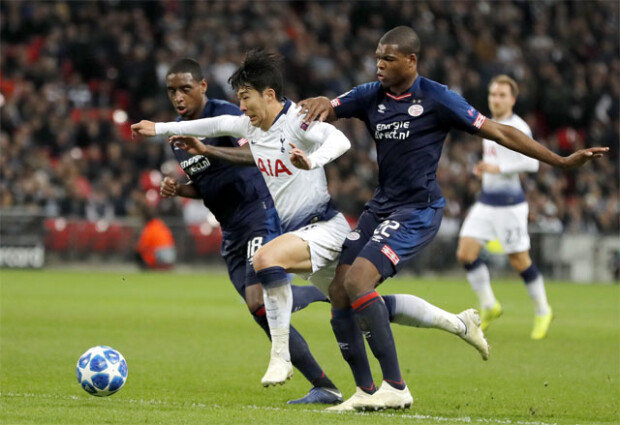 South Korean football ace Son Heung-min aims to make his 100th goal in Europe in a must-win Champions League clash with Inter Milan.
Son marked his first goal of the season, dribbling from the halfway line against Chelsea on Sunday. Building on the momentum, Son aims to make another goal on Thursday against Inter Milan in the fifth match the 2018–19 UEFA Champions League group stage, which will be held at Wembley Stadium in London.
The match is a must-win for Tottenham. Tottenham is currently ranked third with four points in Group B following FC Barcelona of Spain (10 points) and Inter Milan (7 points). Tottenham will have to win the match to boost their chances of securing a place in the round of 16.
Eyes are on whether Son will be able to make his 100th goal in Europe in the match against Inter Milan. Song has scored a total of 99 goals in Europe, 20 goals in Hamburg, 29 in Leverkusen and 50 in Tottenham. Son has become the 46th player in the history of Spurs to score 50 goals. It is the third highest number of goals among current Spurs players following Harry Kane (151 goals) and Christian Eriksen (57 goals). Son said he wants to score 100 goals and more for the club.
Hong-Gu Kang windup@donga.com