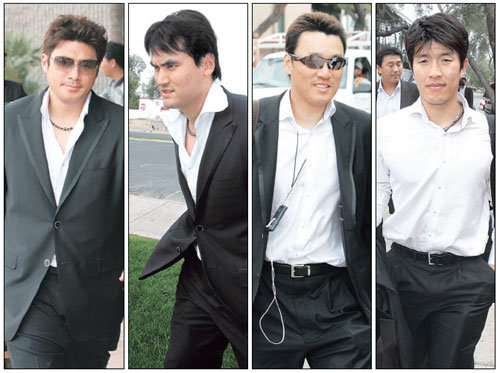 The Korean national baseball team proved itself to be the number one in Asian baseball. Japan took second place, but they still get to stay at a better hotel than the Korean team.
At the Asian regional preliminary final of World Baseball Classic held at Tokyo Dome on March 5, Korea scored a 3-2 upset victory over Japan. Both Korea and Japan headed for the U.S. on March 6 where the main round will be held. Arriving in Phoenix, Arizona, on March 6, the Korean national team was puzzled. The Four Points Sheraton Hotel that WBC booked for the Korean national team was something less than they expected. According to Park Chan-ho (San Diego Padres), the discontent of the team stems from the suspicion that the WBC organizing committee reserved a better hotel for Japan, the anticipated winner of the Asian final, while booking a lower-grade hotel for Korea, the expected runner-up.
According to the online hotels reservation service Expedia.com, the Korean national team is staying at a three-star hotel, while Sheraton Crescent, where the Japanese national team is staying, is a three and a half star hotel. There is more than a $50 difference in the single room rates between both hotels. A Korean Baseball Organization official explained that it was not because there was a mix-up or discrimination, but simply because Phoenix has few deluxe hotels. It could be just that: a simple misunderstanding. But still, not everybody can wave things off as easily.
On the other hand, many American media, including the official website for Major League Baseball, thinks of Korea's victory over Japan as something of a miracle. The U.S. national team's manager Buck Martinez said that there are about eight teams—including Korea—that could beat the U.S. team in the main round. Korea is likely to face the U.S in the first match of the main round.
After resting until March 8, the Korean national team will hold a practice match on March 9 against the Kansas City Royals in Surprise, Arizona.
uni@donga.com