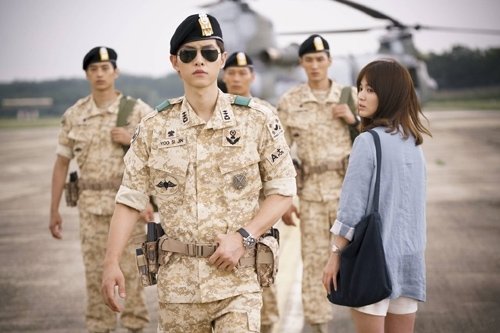 A wind of change is blowing into the Korean investigation drama industry. The quality of stories is greatly improving. Cases are not solved by chance like before. How they investigate looks much more realistic and detailed-oriented. This change is all thanks to experts behind the curtain.
I had an interview with Kim Yoon-hee (37) and Lee Jong-hwa (53). Kim, a former profiler, is a assisting writer of cable channel tvN's drama "Signal," and Lee, a professor at Korean National Police University (KNPU), is an adviser for tvN's "The Pied Piper." This reporter asked them how they contributed to the drama production.
"The most common questions that I got from Kim Eun-hee (the main writer of Signal) were 'Do you think this situation could actually happen?' and 'Do you think this is highly probable?'"
Kim spend five years (of his eight year career in the police force) as a profiler at Seoul Metropolitan Police Agency. Two years ago, she quit the job, wanting to be an actor and writer. At the same time, the Signal production staff were looking for an expert and that is how they found Kim. She taught the main writer how real profilers collect evidence and take actions.
"Criminals that I observed from profiling lacked sociability and had obsessions and would try to hide these personal characteristics. Based on that, I created the criminal character, Jin-woo (played by Lee Sang-yup), a serial killer in Hongwon-dong who is always organizing the convenience store he works at."
Kim played a significant role in the recreation of the Hongwon-dong case. The scenario is based on a real case the called "the serial murder case in Shinjeong-dong," in which Kim profiled the criminal.
Scenes such as detector Cha Soo-hyun (played by Kim Hye-soo) walking around streets where victims walked in order to track down the killer were not seen in previous Korean investigation dramas. In the drama, Cha was trying to look at the crime scene not from the killer's perspective, but rather from the victims.
What is Kim's idea of investigation dramas? "Many parts in Korean investigation dramas have not made sense in the eyes of real police officers until now. If we make a Korean drama as realistic as American dramas where they use highly advanced and thorough investigation methods, even police officers in Korea would learn from it," Kim said.
"Police should talk softly to anyone whether they are criminals or victims because they are all in crisis. Talking to them with a serious investigative voice will not do."
Unlike past dramas that dealt with violent crimes, The Pied Piper portrays stories of a police crisis negotiation team. In order to add realism to this unfamiliar area, professor Lee was invited to be an advisor. Lee completed a crisis negotiation course at the NYPD and the FBI. "Incidents happen when a person in crisis lets their emotion control their actions," Lee noted. "Only by having conversations with them and addressing their emotional distress will ultimately solve the problem."
Lee advised that Ryu Yong-jae, the writer of The Pied Piper, listen to lectures on negotiation at KNPU. The main character, lieutenant Yeo Myung-ha (played by Cho Yoon-hee), was created with help from Lee's advice. In the drama, she solves problems by carefully listening to the person in crisis and talking softly.
What is Lee's ideal investigation drama? "I saved two individuals in crisis who were about to commit suicide through negotiation this year. When there is not enough communication in the society, we desperately need negotiation. I hope that, through the drama, many people including police can learn how to negotiate in crisis situations," Lee said.
김배중기자 wanted@donga.com